MCommerce
Now ! Let your fingers take you places.
MTNL brings you a complete convenience of making payment for your bills, bus, air, movie tickets on your mobile.
Simply follow the below mentioned steps to download the mobile application and start transacting from your mobile.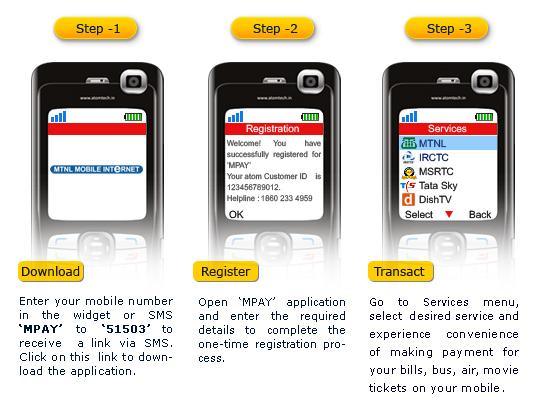 Benifits
 You can pay for the various services by using your credit and debit cards
Works on all GPRS enabled handsets
 All transactions are protected by a 4 digit secured PIN
 Easy & Fast menu- driven processes coupled with step-by- step guidance to ensure faster checkout
 Transaction receipts / transaction history stored in application.