MTNL Data Center Services
Home
MTNL is proud to be the trusted communications partner to India's leading corporate, working for them to meet the challenges of growth. We offer a full suite of business communication services across data, voice and managed services. Our solutions are tailored to fit your particular needs.We are dedicated to provide the highest quality of Data Centre Services. MTNL Data Center provides backbone network of various information systems and house very dense computer systems and interconnected components.
MTNL has been offering innovation communication solutions for decades in the cities of Mumbai and Delhi. MTNL offers data-center services, for which MTNL has augments, its network using a data-center specific technology solution. The technology for architecting the data-center is designed, developed and productized by BB unit. This indigenous technology has many firsts, including being the fastest fabric to support any data-center, the lowest energy consumption in the industry, using a novel technology to encompass a multitude of data-center functions and being able to meet the requirements of next generation data-center and cloud computing environments.
MTNL offers next generation data-center services ranging from hosting services (web-hosting, IPTV, video-on-demand), to more complex IT-virtualization services using virtual machines, such as financial computational software, stock-market backup, enterprise IT applications, and remote IT processing. The data-centers located in Mumbai will support connectivity to almost every enterprise and business within the city. The data-centers by themselves would be state-of-the-art housing business critical IT-gear facilitating complete outsourcing of IT services. MTNL offers a plethora of managed and unmanaged services to their customers and businesses.
Business Offerings :
MTNL offers a broad variety of data-center services to its customers and consumers. These services can be categorized as managed or unmanaged depending on the level of desired complexity and enforcement of Service Level Agreements (SLAs). The data-center itself is designed to be a state-of-the-art facility with compliance to international standards (namely the TIA942 requirements). Data-centers are located at different points within the city to provide fast response, remote backup and are completely redundant in every respect. Salient features of data-centers include:
- World's fastest interconnection fabric developed by top research group at IIT Bombay.
- Excellent connectivity to the outside world connected by India's fastest backbone network.
- Excellent connectivity to customers – using fiber or copper over MTNLs dedicated backbone.
- Managed data-center with redundant electrical, fire, air conditioning, switching, memory and management.
- Multi-level data-backup – for the first time ever.
- Enhanced security available in a proprietary mode.
services
Rack space
| Sr. | Plan Name | Monthly Service Charges | Installation Charges | Minimum contract period |
| --- | --- | --- | --- | --- |
| 1 | Rackspace 1U (With 0.5 KVA) | INR 4500 | INR 3000 | 3 Months |
| 2 | Rackspace 2U (With 1 KVA) | INR 9000 | INR 3000 | 6 Months |
| 3 | Half Rack Space (With 1.5 KVA) | INR 83000 | INR 5000 | 1 Year |
| 4 | Full Rack Colocation (With 3KVA Power) | INR 166000 | INR 5000 | 1 Year |
Power Addon
Sr.
Plan Name
Monthly Service Charges
(For Additional power per 0.5 KVA)
Minimum contract period
1
PowerAddon 1U
INR 5560
3 Months
2
PowerAddon 2U
INR 5560
6 Months
3
PowerAddon Half
INR 5560
1 Year
4
PowerAddon Full
INR 5560
1 Year
BW Addon
| Sr. | Plan Name | Monthly Service charges | Free Usage Per Month | Additional Usage | Free Static IP | Minimum contract period |
| --- | --- | --- | --- | --- | --- | --- |
| 1 | BWAddon 1U | INR 3000 | 250 GB | INR 500 per 100 GB | 1 | 3 Months |
| 2 | BWAddon 2U | INR 6000 | 500 GB | INR 500 per 100 GB | 2 | 6 Months |
| 3 | BWAddon Half | INR 17000 | 1500 GB | INR 500 per 100 GB | 4 | 1 Year |
| 4 | BWAddon Full | INR 34000 | 3000 GB | INR 500 per 100 GB | 8 | 1 Year |
NOTE :
Goods & Service tax (GST) extra As applicable.
Data Usage includes downlaod and Uploads.
Payment term- Quarterly in advance with in 30 days of receipt of invoice.
Applicable one time charges (if any) are to be paid in advance.
Additional static IP's will be same as per existing tariff, which is presently Rs. 2000 per year.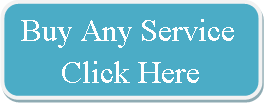 About Us
Infrastructure
The data-centers conform to industry standards and are built to beat any calamity, natural, manmade, incidental or otherwise: Physical
Secure access.
Seismic zonal security.
Fireproof DC room.
Remote monitoring, recording of events.
Firewalls to the Internet.
Proprietary security for applications.
Waterproof, fireproof DC cage.
Cooling
Controlled environment with secondary/redundant cooling.
Support of in situ measurement of temperature.
Temperature maintained at 22 degreed C and at a humidity of 50%.
Multilevel power support
Redundant power supply
Battery backup
Network support
Sub-1 microsecond switching fabric for very fast turn around.
Natural multicast support.
Support for 1Gbps and 10Gbps line cards.
Support for cloud services.

The following services are offered by the data-center: Managed Services
Financial Services.
Virtual Machines for Computational and Financial Software.
Software as a Service
Remote IT processing.
Remote backup.
Video on demand.
Integration with MTNL's cellular network.
Unmanaged Services
Automatic backup.
Hosting services.
IPTV.
Webhosting.
Entertainment services
Contact Us
For any information, contact us @ :-
DGM(EB&MKTG), MTNL, Mumbai.
Email :

This email address is being protected from spambots. You need JavaScript enabled to view it.
Address : 17th floor, Telephone House, Prabhadevi, Dadar West, Mumbai - 400028
​